Career/Job Opportunity under Digital Marketing Agency in Dhaka.
"Digital Marketing Job Opportunity in Dhaka, Bangladesh"
At American Best IT, leadership and innovation come naturally. Our team has constantly transformed to meet the changing landscape of the marketplace, serving the customers with quality service, installations, and products. It continues today with innovations that consistently reinvent the business and our team as we strive for raising our standards for quality, safety, and sustainability.
*We are an Equal Opportunity Employer and all inquiries are kept confidential.
Fill out the form below to submit your resume and one of our hiring managers will contact you if we have an available position that matches your resume.
We are Hiring Now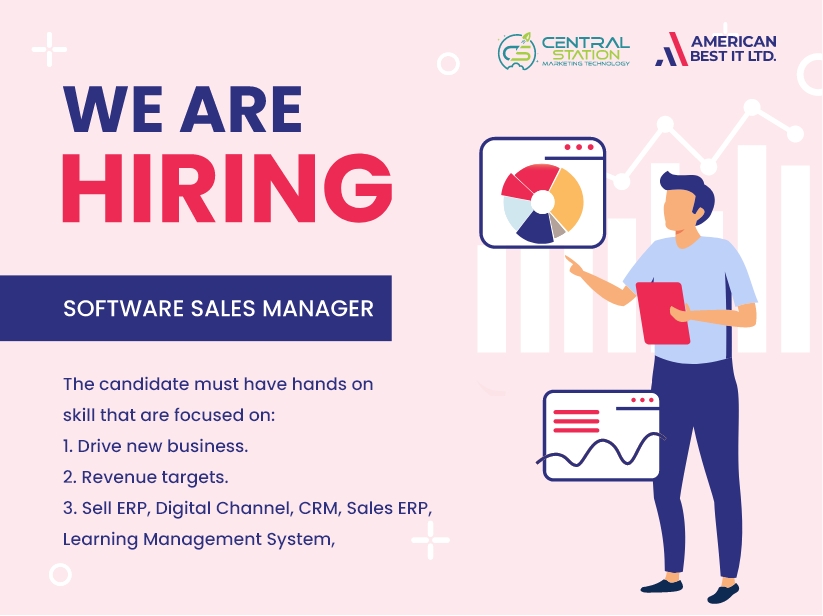 We are looking for a Software Sales Manager
Job Type:Full-time
Apply Now
Work with the Best Digital Marketing Team in the Country
American Best It Limited believes in building not a team but a family. We give our team not only an excellent career opportunity.
Our goal is to make the experience a total lifestyle here. We want them to grow with us by working in a creative and friendly environment.
Are You the One?
Do you think you are ready to work with us? American best It Limited is always in search of people who are hard-working, passionate, self-motivated, and willing to learn. If you think you have what it takes to join our passionate team, just drop a CV here. We will call you soon!