Best Call Center Services in Bangladesh for Inbound, Outbound & Back Office
"Top Voice and Call Center Service Provider in Dhaka, Bangladesh"
A call center is a centralized office used for receiving or transmitting a large volume of inquiries over the phone.
A call center agent attends to calls over the phone (either inbound or outbound). Customer support is critical, because call center representatives are ambassadors for your company, and their interactions with your customers directly affect your business. The best call center companies provide several types of inbound and outbound calling services.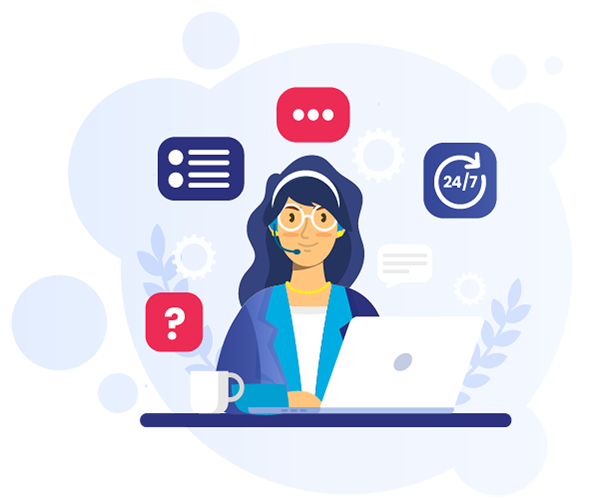 Types of Call Center
1. An inbound call center is operated by a company to administer incoming product or service support or information inquiries from consumers
2. Outbound call centers are operated for telemarketing, for solicitation of charitable or political donations, debt collection, market research, emergency notifications, and urgent/critical needs blood banks.
3. The term 'Back office' refers to the people who work on the administrative side of the business rather than directly dealing with customers. The business can go either way- from doing business with other businesses (B2B) or doing business with customers (B2C) and rarely reaches the end-users.
Benefits of Outsourcing Call Center Services
Cost-effective solution.
Improve customer services quality.
Advanced call analytics.
Efficiency and productivity.
Improvement of the brand image..
Grow your business by being "24/7 on.".
Handling buyers in the most trustworthy and welcoming manner.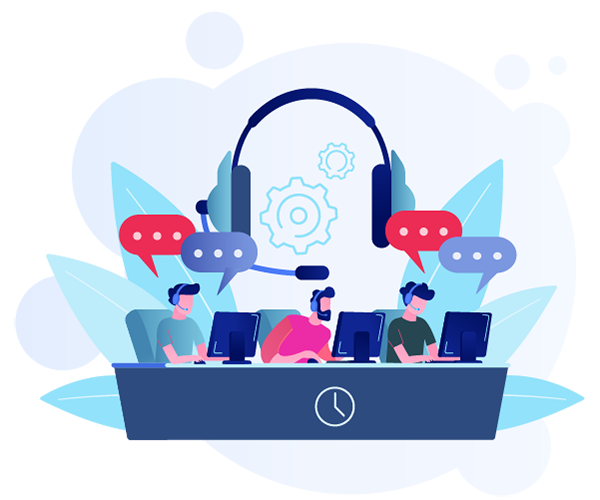 Three Main Goals of American Best It Ltd.
To allow people to work from home or any other location instead of in a traditional, centralized, and call center location.
The only required equipment is Internet access and a workstation.
Providing a cost-effective virtual Call Centre Service.
What Makes Us Different from Others?
We Never Underestimate the power of transparency and reliability
We try our best to get the point across, especially to prospective buyers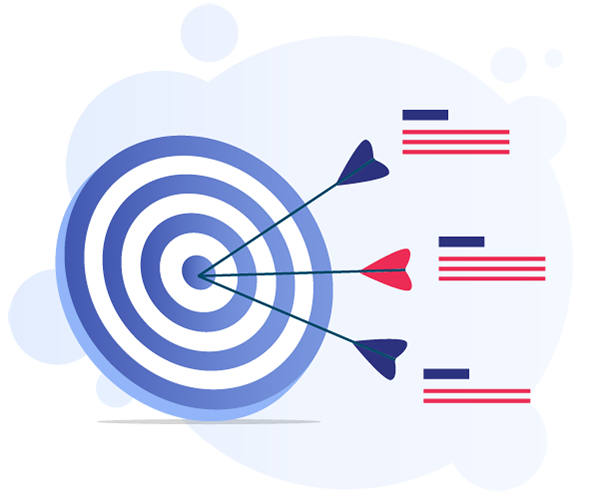 How We Work?

01
Step 1: Analyze Your Business
We research and analyze your business to know about various influential factors of the market.

02
Step 2: Study Your Target Customers
In order to know what information your target audience exactly wants to know, we analyze them.

03
Step 3: Set Priority for the Project
Our call center services are prioritized based on their urgency and importance to the client.

04
Step 4: Prepare a Plan for the call center services
We always prepare an efficient plan before working on a project and proceed according to it.

05
Step 5: Discussion With You
Our expert team discusses your project and takes the necessary steps to accomplish your goal.

06
Step 6: Evaluation by the Team
The core team finally evaluates the entire work which has been done before by our expert team and steps forward to make an agreement with you!

07
Step 7: Establish a call center for Your organization!
Finally, we establish a great call center for our clients to meet their specific requirements.
Frequently Asked Question About Call Center Service
Give me a little understanding of digital marketing?
Digital marketing is nothing but a collective effort of business development, marketing, and technology team in an organization that utilizes all the possible digital media channels, devices as well as internet and online-based marketing funnels to communicate with prospecting audiences.
Advantages of digital marketing over traditional marketing
Cheaper than traditional marketing
Better at understanding return on investment ROI
The most measurable form of marketing
Fully adjustable with given budget
Digital marketing increase brand awareness
Allows to target right customers
Improves your conversion rate
Global reach
What are the common categories of digital marketing?
Now a days, there are so many ways to do digital marketing, but in general; we can call the following main categories as digital marketing types: • Search Engine Optimization, • Search Engine Marketing (PPC), • Affiliate Marketing • Social Media Marketing, • Content (Copy, Audio, Video) Marketing, • Email Marketing, • Mobile Marketing, • Marketing Analytics.
What exactly does a digital marketer do?
In broad term, any digital marketer takes care of digital communications with customers using the website, social media channels to generate leads and build brand awareness.
Can i do my own digital marketing?
Definitely Yes! Before starting you have to learn digital marketing first. Then you can start creating a solid digital strategy for your business. There are many online courses nowadays, where you'll get some nice digital marketing courses. But the answer is, you have to do some solid R&D as well to get results.
Working with Agency Vs. Hiring in house?
In house professionals vs hiring digital agency is a matter of dispute. Both have pros and cons.
Digital marketing agencies have solid expertise on the following: skilled, industry insights, outsider perspective, and scalable at services. On the other Going In House has deeper understanding about the business, team, mission and they are very much focused on the marketing goal.
Is internet marketing costly?
Digital marketing costs vary based on the business goal you have. All the given pricing and budget should be given following the size of your company and the scale of your sale target. We can give you an average cost idea of the integrated digital marketing budget for small and medium-scale businesses ranges from BDT 10,000.00 to BDT 120,000.00 per month.
Thrive Growth Insider?
Join the business club (1k+ members) and get marketing services on a monthly basis.
Let's Check Other Digital Marketing Services
Featured Blogs on Digital Marketing Services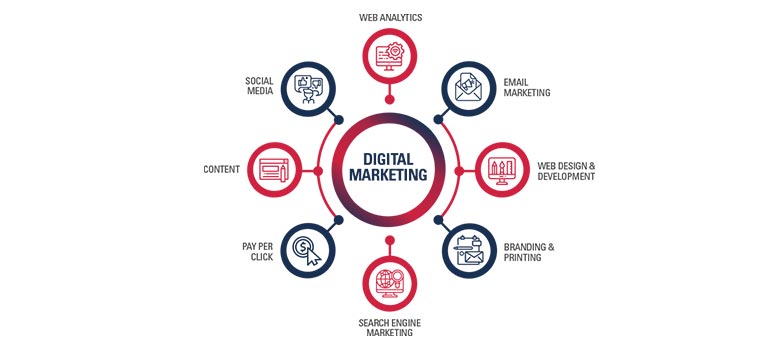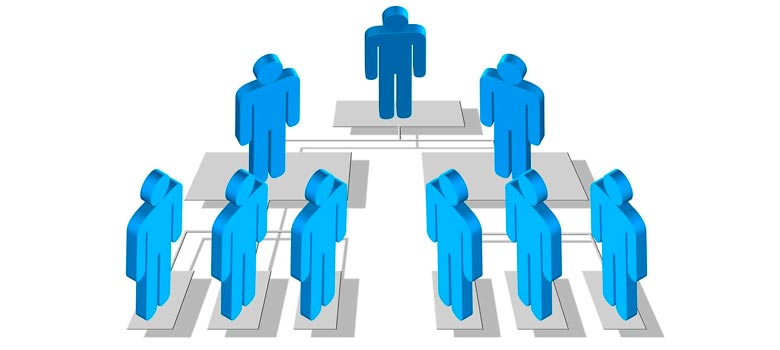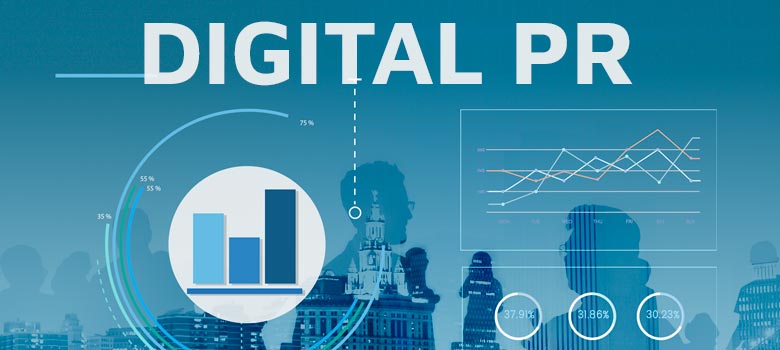 Let's Check Other Services Provided by American Best IT
Grow your business with ABIT!
Get Your Free Proposal
Enter your details and we'll call you back when it suits you.
Dhaka Office:
Madhyamoni, 1st Floor, House 343, Road 25, Mohakhali DOHS, Dhaka 1206, Bangladesh.
BASIS Member No
GE-21-02-002 Details